Summer is just about here and if there's one thing about our summers is that they can be miserably hot – and the days don't cool down much once the sun goes down either! Before the heat waves start, our stylists at Adagio for Hair Salon have put together a list of the best haircuts and hairstyles that will help keep you cool and can withstand the heat.
Cool Summer Hairstyles
Braided Half Bun
If you have mid-length to short hair, or just don't want to wear your hair fully up, try to half-bun style! Make a few sectioned braids down the sides or middle of your head with a cute bun to top it off. If you have longer hair, you can even wrap the braid around the bun for some added style.
Wispy Bun
Whether you're engaging in some summer fun or going to the office, messy buns are still trendy – when done right. Save time in the morning by quickly throwing your hair into a bun, securing it with pins, and then pulling out some pieces to create that wispy effect. If you have naturally curly hair, take an extra minute and pull out some edges for an extra chic style.
Loose Ponytail Braid
Stay cool all day long with this loose ponytail braid to keep your hair off your neck and look office-ready. Slick back your hair into a high pony to the crown of your head. Weave your hair into a single braid. Finish off this cool look by gently pulling apart, or loosening, a few sections of the braid for a naturally tousled look.
Rolled & Tucked
Try this sophisticated style if you have short to mid-length hair and want to stay cool for a patio dinner at your fave restaurant or a night on the town. Where your hair down in a retro, Hollywood style for the office, then change it up by rolling the ends of your hair underneath and place a few pins in strategic areas at the nape of your neck.
Loose Top Knot
This looks especially nice if you have some curtain bangs or side bangs to play with as well. Gather your hair into a top knot (as loose or tight as you like) and add personality by styling your bangs. Keep the frizz at bay with a touch of Oleo-Relax Advanced Hair Oil before you head out the door.
Curly Updo
Have naturally curly hair? Keep from overheating this summer by loosely twisting your curls into a bun and using some U-shaped pins to secure it to the top of your head. Let a few tendrils fall down to give a soft, romantic look. Tame those curls with Kerastase Gelee Curl Contour Gel Cream and add some added moisture while you're at it.
Cool Summer Haircuts
The Bixie
Think of the perfect marriage between a pixie cut and a short bob. This is going to be the go-to chop this summer. Low maintenance, easy to grow out, and perfect for all hair types – especially those with some natural waves. There are so many options for styling this cut, you definitely will be trying them all this summer!
Bottleneck Bob
This 70s-inspired bob is an easy summertime look. Falling mid-neck with fairly blunt ends, you can wear it down without smothering your neck but you still have enough length to put it partial up. Pair it with some wispy bangs or curtain bangs which are both still trending this summer. Go as fun, soft, or edgy as you like!
Octopus Cut
While this is a longer cut, it still warrants mentioning as a great summertime cut. This comes from the idea of the shag but shadows the shape of an octopus – heavy on top with the sides and bottoms dropping into long, slimmer layers that are reminiscent of tentacles. This cut pairs nicely with curtain bangs and can easily be put up into a messy bun or loose pony with shorter layers on top for trendy styling. This cut will definitely give you all the volume and body you desire and can be personalized to fit your face shape and lifestyle.
Protect Your Summer Hair
Summer heat can wreak havoc on your hair. Try our Sun Protection Hair Styling Products that will protect your hair from sun damage with UV protection, nourish and restore moisture to your hair, and keep frizz in control.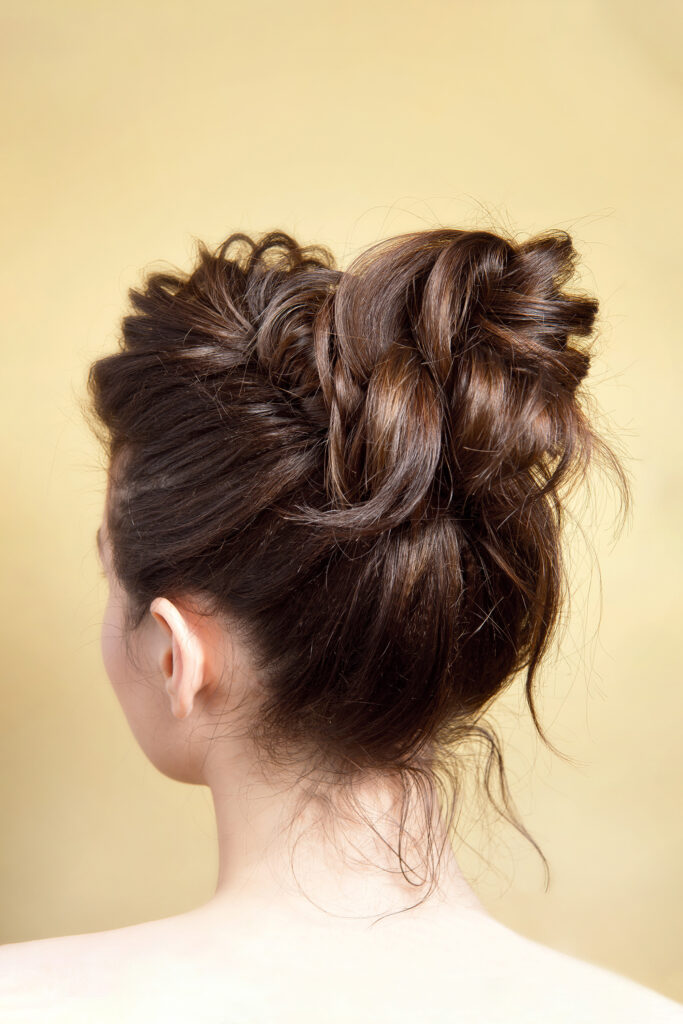 Reserve your hair appointment today and let our expert hairstylists help you choose the right summer style for you. You can find us at 4356 Town Center Blvd, Suite #114, El Dorado Hills, CA, call us at (916) 939-6604 to reserve your appointment or book online with our convenient scheduling tool. You can earn points and redeem them for valuable rewards in our exclusive Adagio For Hair loyalty program! Join now to start earning your exciting rewards.