There is nothing that boosts confidence quite so much as a gorgeous new hair color does. A fresh, bright shade can completely transform your style and your image in an instant. But if you're like most people, when you look at the salon hair color "menu" you're not completely sure what all of the options even are. So today we will explain the options and attempt to answer all the questions everyone has about hair color, but they never ask.
All Over Color- An all-over color is just what it sounds like. A single color is applied to the entirety of your hair to give you a complete color change. This can be to transform your tresses to a totally different color, or just your natural color to blend away grays or restore sun-bleached strands to their original shade.
Retouch Color- This is a maintenance service. This is what you need to manage those annoying roots. Your colorist will apply dye only to the new growth to blend it in with the rest of your mane and make those pesky dark roots vanish. Retouch color is usually scheduled every 4 to 6 weeks depending on how fast your hair grows.
Blurred Roots- Root blurring is a color technique that allows you more time between color appointments when life gets busy. This color service gives you a high contrast color with roots that are darker than the ends, but with the line between the colors blurred so as to make a seamless transition. As your hair grows the new growth blends right in with the darker roots, so no one will know that you've skipped a visit to the salon.
Smudge Roots- Root smudging uses the same technique of application as blurred roots, but the color choice for the roots is lighter. It's still darker than the ends which will make the root line much softer when new growth starts to appear. You get a more balanced color that still keeps your hair looking great when you can't make it to the salon for a retouch as often as you'd like.
Teasy Lights- This highlighting service is a hybrid of highlights and balayage. It creates softly blended highlights that gradually get lighter from the root down. With this technique sections of hair are backcombed, or teased, before the color is applied. This results in a soft, more diffused color that grows out flawlessly without constant touch-ups.
Ombre- This is a coloring technique that produces graduation of color from darker at the roots to lighter at the tips. The horizontal bands of different shades seamlessly melt together. Ombres can be monochromatic with varied shades of the same color, or they can make a color transition, say from brunette to blonde or from amethyst to pink. If you'd like a more subtle look, you can try a sombre which is a softer version of ombre.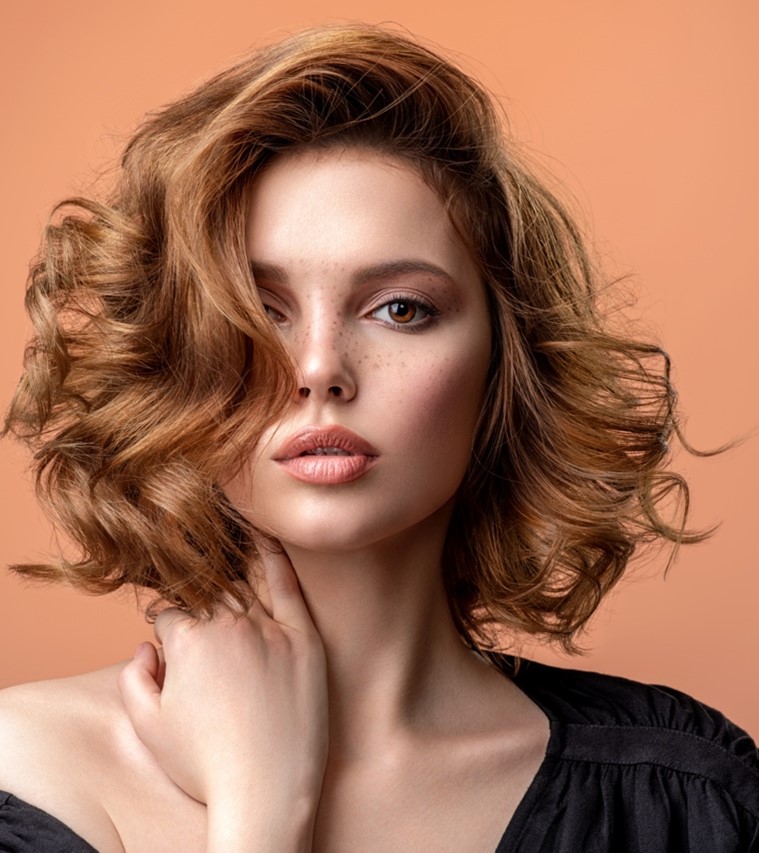 Balayage- Balayage is a highlighting technique. Dye is hand painted onto strands with a sweeping motion from top to bottom. This deposits more color at the root and less on the ends for a soft ombre effect. The results are highlights that look naturally sunkissed.
Highlights- Highlights are used to add depth and dimension to your color by creating areas of lighter color. The color can be a lighter shade of your all-over color or a different color entirely. Highlights are a great way to change up your hair color without a complete hair makeover.
Partial Highlights- Partial highlights are applied to only part of your hair for a subtle brightening effect. One example would be face framing highlights only in the front sections of your hair.
Hand Painting- Hand painting is a free-form method of applying hair dye. The color is literally painted onto your hair by hand, and like anything else that is done by hand each hand-painted color is completely unique. More than one color can be incorporated into hand painting to make your color even more special.
Money Piece- Money piece highlights are wide strips of face-framing highlights that are in stark contrast to the rest of your hair color. These highlights grab attention and brighten your complexion giving you a trendy eye-catching look.

Fall is just around the corner. If you're ready to go ahead and update your hair for the upcoming season, come to Adagio For Hair and allow our hair color experts to give you the hair color to suit your budget and your lifestyle, and give you the look you want. Call us at (916) 939-6604 or use our convenient online booking tool to make your appointment today. You'll find us at 4356 Town Center Blvd, Suite #114, El Dorado Hills, CA. You can earn points and redeem them for valuable rewards in our exclusive Adagio For Hair loyalty program! Join now to start earning your exciting rewards.