Although having a daily skincare routine at home is effective for keeping your skin clean, it's essential to give your skin extra care with frequent salon facials. At Adagio For Hair, our professional estheticians will give your skin a careful assessment to determine which of our signature or clinical facials will work best to will slow the effect of premature aging, improve its elasticity, and keep your skin healthy and young-looking.
Premature aging starts earlier than you may think. Believe it or not, your skin begins to age as early as in your 20s. Soft and supple skin comes from the natural process of our skin renewing itself by shedding dead skin cells and producing collagen and elastin protein. As we age, those processes slow down and our skin begins to show fine lines and wrinkles. As this premature aging occurs, it's essential to stimulate the skin frequently for that the process of producing collagen and elastin continues.
Salon facials benefit you in many ways. Professional facials help to give you deeper stimulation for more effective collagen and elastin production. When you enjoy any type of facial at Adagio For Hair, you experience deep cleansing, exfoliation, targeted toning, and ultra-moisturizing with experts that have been trained in professional techniques and specialty tools. Other benefits that can only be gained by a salon facial include:
Complete removal of dead skin cells with deep exfoliation
Massage to the skin for increased blood flow and improved circulation
Speeding up the renewal process for healthy skin
The addition of vital nutrients and infused serums for maximum absorption
Targeted attention to uneven skin tone, acne, or individual medical conditions
Pollutants are removed from your skin to allow skincare products to be absorbed into your skin
Experience a personalized skin assessment. Because everyone's skin is different, every one of our clients has individual skin needs. Our expert estheticians will do a skin assessment on your skin to determine which of our facials are best for you. We can evaluate and address not only skin concerns you have, but we can also reveal any underlying skin issues we see and give you recommendations on how best to improve the health of your skin. Based on your assessment, we will customize a treatment to help you treat current concerns and prevent future problems.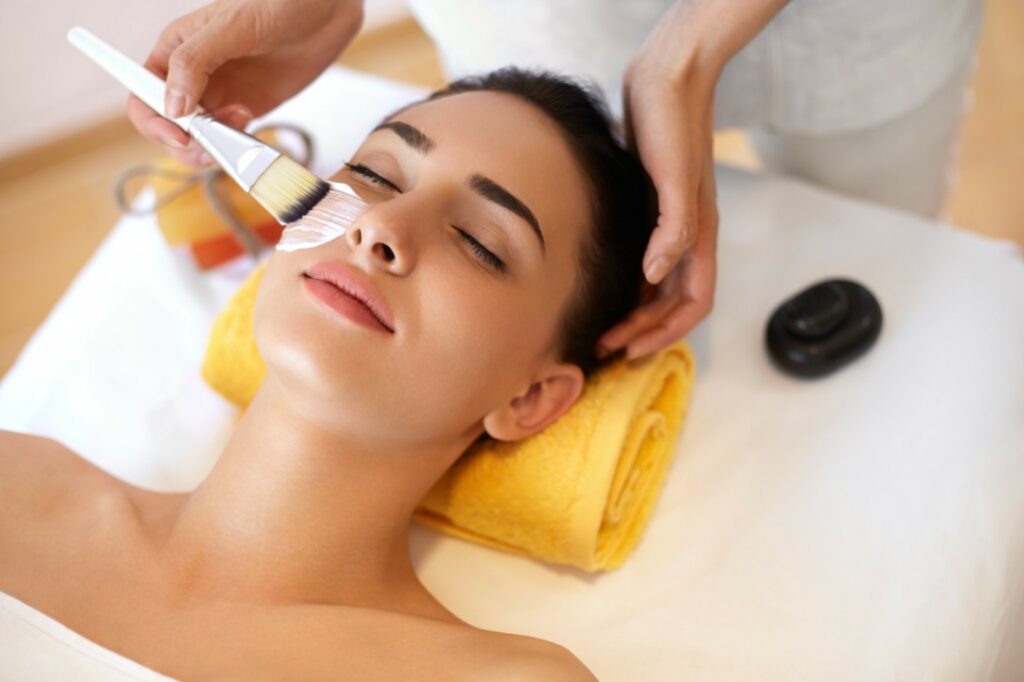 It's not just about skincare. While skincare is always important at every age, your mental health and wellbeing can be improved by regular spa visits. Facials give you time to withdraw, relax, and rejuvenate both your body and mind. Your mind needs to be refreshed just as often as your skin does! Scheduling monthly facials allow you the feeling of calm as you know the time for yourself is coming up where you'll leave our salon with a healthier, calmer mind and fresher, younger-looking skin.
Whether you want a signature facial or a clinical facial to focus on hydrating & lifting, illuminating & rejuvenating, or anti-aging, we have the right spa facial treatment for you. Make an appointment at Adagio For Hair today and our expert estheticians will give you clean, exfoliated, younger-looking skin with one of our professional spa facials. You can find us at 4356 Town Center Blvd, Suite #114, El Dorado Hills, CA, call us at (916) 939-6604 to schedule your hair color appointment or book online with our convenient scheduling tool. You can earn points and redeem them for valuable rewards in our exclusive Adagio For Hair loyalty program! Join now to start earning your exciting rewards.