As summer starts to wind down, you may be thinking of ways to change up your style in anticipation of fall. If you've been wanting longer, fuller hair, you don't have to wait for your hair to grow or worry about complex procedures to add volume to your hair. At Adagio For Hair, we offer professional Bellami® hair extensions which offer you instant results.
Bellami® hair extensions are created from only the highest quality 100% Remy human hair to seamlessly blend with your natural hair, giving you an effortlessly, stunning style that is all your own. When you walk out of our salon, no one will be able to tell that your fabulous new style is complemented with hair extensions.
Here are just a few ways that hair extensions can help you get a whole new look.
The gift of length. Most people think of length as the main reason to get hair extensions. Our extensions can add length to short or medium-length instantly but it also allows our clients to try any long, wavy styles they've been wanting to try as well. Many of our Bellami® extensions come in both wavy and straight styles for your convenience. Bellami®'s Boogatti extensions are extremely long extensions for amazingly long hairstyles.
Va-Va-volume. If your hair needs more volume due to thinning hair, or just naturally fine hair, hair extensions can be the perfect solution. Our professional hair extensions can add the volume you've been yearning for to give you a full, lush look instantly. Your hair expert will work with you to determine how much volume and where it should be added for a natural, gorgeous look.
High dimension color with little commitment. If you don't want to commit to long-lasting color or want to try intense highlights, hair extensions are the way to go. We can enhance your color, add in lowlights, highlights, or add extra depth and dimension with a balayage. The results are breathtaking without spending hours in the salon or altering your natural hair color. Love the multi-dimensional color of Bellami® hair extensions.
Style versatility. Hair extensions can help you change up your style for a special occasion or just to try one of the latest hairstyle trends. We offer extensions in many forms from straight to wavy options in a huge variety of colors, making the choices endless for you to enjoy a new style.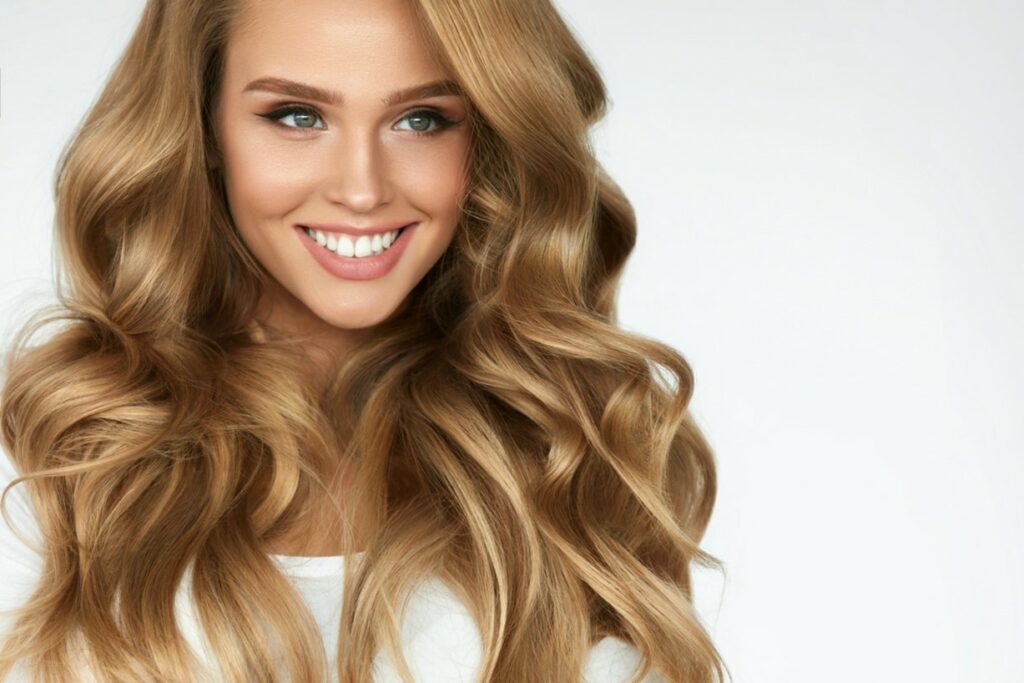 At Adagio For Hair, we offer 5 different methods of extensions for your convenience:
Tape-In
Keratin Tip
I-Tips
Sew-In
Clip-In
You will enjoy a Complimentary Consultation to determine which of our Bellami® hair extensions are right for your needs. At Adagio For Hair, we're ready to give you a new style that you're sure to love. You can find us at 4356 Town Center Blvd, Suite #114, El Dorado Hills, CA, call us at (916) 939-6604 to schedule your hair color appointment or book online with our convenient scheduling tool. You can earn points and redeem them for valuable rewards in our exclusive Adagio For Hair loyalty program! Join now to start earning your exciting rewards.