When someone mentions the words hair extensions most people's thoughts go straight to instantly longer hair. And while this is what extensions are most famous for, there are so many other benefits that hair extensions can offer you. Do you want to add volume, length, density, color, or something just for fun? Bellami hair extensions are just what you've been looking for! Here are a few things that hair extensions can do for you, besides giving you longer hair.
A Thicker, More Voluminous Mane
Hair extensions are a dream come true for those born with hair that is thin and lacking in volume, as well as those suffering from hair loss. Strategically placed extensions can fill in thin spots and add density and volume to give you the thick, voluminous mane that you've always dreamed of.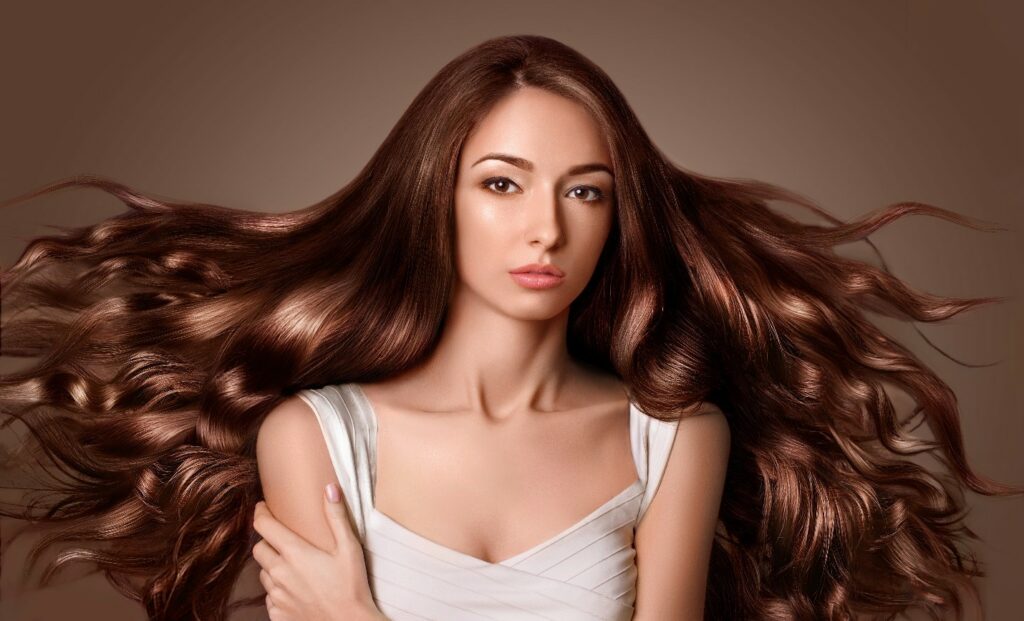 Saves Time
Hair extensions are a huge time saver. It can take hours of blow drying, curling, teasing, and spraying to achieve some hairstyles if you have fine, thin hair. Extensions add instant lift and body to help you create the amazing hairstyles you want without hours of hassle.
Add Color Without Damage
Every chemical process you put your strands through does a small amount of damage. So if you'd like to experiment with color a little more but are leery of overprocessing your hair, why not consider hair extensions? They're a great way to have fun with your hair and add highlights and pops of color without exposing your tresses to too much chemical processing. Plus with clip-in extensions, the color can easily be changed whenever you like giving you even more flexibility to experiment.
Erase A Bad Haircut
Whether you and your stylist had a miscommunication, you choose a hairstyle that wasn't flattering on you, or you cheated on your regular stylist by visiting an unfamiliar salon, everyone knows what it's like to get a bad haircut. It happens, but you don't have to live with the awkward stages of growing it out. Hair extensions will restore your length instantly to erase that bad haircut while you wait for it to grow.
Glam It Up For Special Occasions
There's no look more glamorous than long voluptuous waves, red lipstick, and a little black dress. When you're going for that wow factor, extensions are the answer to head-turning hair. They're also a wonderful addition to gorgeous and memorable bridal hairstyles to help the bride keep all eyes on her special day.
With all that extensions can do for you, it's important to care for them properly at home to keep them in good condition and looking healthy and natural, especially with the cooler and drier weather in the fall and winter months ahead. Here are a few cold-weather hair extension care tips to help keep your extensions looking fabulous.


Use Salon Quality Products
You want to only use salon-quality products from trusted brands like Kerastase, Oribe, or Redken to care for your Bellami extensions. Your Adagio stylist will help you choose the right products to meet your hair care and styling needs while keeping your extensions healthy and in great shape.
Maintain Hydration
It's always good to keep your Bellami extensions well hydrated, but in the cooler drier months of autumn and winter hydration is crucial. You have to continually replenish moisture lost to dry indoor heat and harsh dry winds outdoors. Start by adding a humidifier to your home, and a small one in your office if possible. Wash only once or twice per week to avoid overdrying, and always follow with a conditioner. Your stylist will recommend the conditioning products you need to keep your extensions well hydrated, but how you apply them is just as important. When applying deep conditioning masks or hair oils you'll want to avoid applying the product to the extension bonds. These products can damage bonds and lead to slippage.
Comb The Right Way
Combing is important for the health of your hair, and your extensions. Combing distributes moisturizing oils from your scalp throughout your tresses and keeps them tangle-free to reduce breakage. Combing your hair and extensions the right way is crucial to beautiful, long-lasting extensions. The first rule is to never comb when your extensions are wet, which is when they are the most fragile. Always start at the bottom and work your way up, detangling as you go. Hold onto your strands near the roots to support them as you comb gently downwards removing tangles a little bit at a time. And for clip-in extensions be sure to comb them before and after each use, and store them flat when not in use.

Protect Them From Heat
Use heat styling sparingly to protect your extensions from heat damage. When you do heat style use a thermal protectant combined with the lowest setting possible to minimize any damage. It's best to opt for no heat styles and air drying whenever possible.

Bellami hair extensions are the most recognized brand of extensions in the world with the largest Earned Media Value of any hair care brand for two years in a row. And with five different types of extensions, there is a solution for everyone. Choose from tape-in, sew-in, clip-in, Keratin Tip, and I-Tips to get the perfect Bellami hair extensions to meet your needs.

The hair extension experts at Adagio For Hair are here to help you choose the perfect type, length, and color of Bellami hair extensions to meet your needs and create the look and styling flexibility that you want. You will find us at 4356 Town Center Blvd, Suite #114, El Dorado Hills, CA. Give us a call at (916) 939-6604 to schedule your Bellami hair extension consultation or reserve online with our convenient scheduling tool. You can earn points and redeem them for valuable rewards in our exclusive Adagio For Hair loyalty program! Join now to start earning your exciting rewards.