Dreaming of a new Adagio For Hair hair color? This winter is the perfect time to make a change, and our expert colorists are ready to help with inspiring new hair color ideas for that perfect color you've been dreaming about. Here are some of our favorite choices from the pros at Adagio For Hair.
Deep wine red. This gorgeous rich color starts with a deep brown base, highlighted with a brandy wine red for an amazing new look. The trick is a perfect blend that makes even this bold shade of red look like it's always been a part of your natural hair.
Mythical blue. There's something about the shade of blue that's mythical and mysterious, and whether you're going for a few delicate highlights or a full color, a smokey shade of blue will make a bold and beautiful statement.
Icy blonde. Platinum blonde is always a popular shade in the winter, and this shade takes it a step further to perfectly match the icy white of fresh-fallen snow. Ask your Adagio for Hair colorist whether this cool blonde shade is right for your skin tone.
High contrast balayage. We've seen balayage grow exponentially in popularity since it was first introduced. This winter, this technique of hand-painted highlights has moved from subtle and natural-looking highlights into more options for high-contrast colors, which gives you a unique look with lots of dimensions.
Deep copper. Red is always trendy, and this season we're seeing deeper, near-brown copper shades that give you that fiery red look with a dark, alluring shade.
Chocolate cherry. This pretty, warm shade is a mix of a beautiful chocolate brown along with red highlights. The result is a luscious mixture of a high dimensional color with a shade that looks amazing in every type of lighting.
Silver ombre. This stunning look goes from jet-black roots and then blends into shimmering silver-grey tips. What's great about this shade, as well as other blends of ombre, is the way your color looks so different when it's tied into an updo versus wearing it down. The style gives you plenty of options for different looks all season.
Magenta. If you love a rich pink, try magenta as a new hair color shade this winter. Shimmering and beautiful, this bright mix of red, pink, and purple for a stunning look.
Ultraviolet. Here's another stunning shade that makes a statement – cool-toned purples on a deep brown or black base will give you an icy, shimmering look that's perfect for the winter months.
No matter which color you choose, the trick for keeping your new color looking bold and vibrant all through the season and beyond is simple: just follow the recommendations made by your Adagio For Hair colorist.
Shampoo. One of the most important steps is waiting for that first shampoo after your Adagio For Hair coloring appointment. It can be tough to wait, but it's worth it. Shampooing too soon after coloring can strip away some of that color before your hair has had a chance to seal its cuticle layer and lock in your color. Once you've waited long enough, it's also important to get advice from your colorist about how often to shampoo for best results. Most of the time, we shampoo our hair too often, and that can lead to less vibrant color.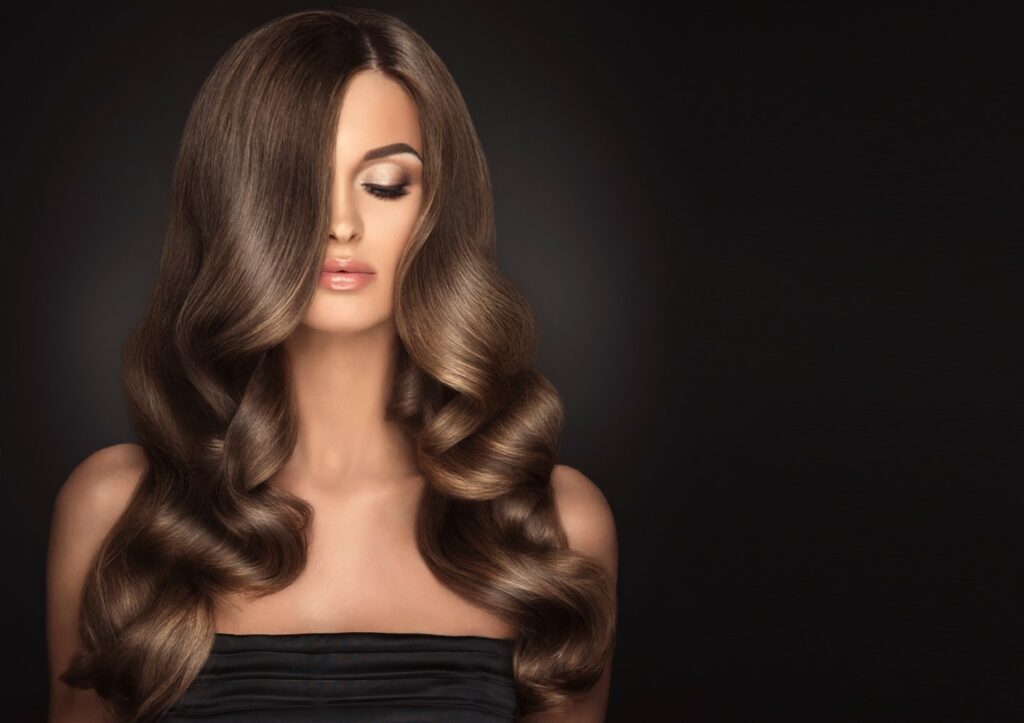 Condition. Once you can shampoo again, you'll also need to know how often you should condition your hair, which is usually much more often than you shampoo. Conditioning is important for hair color because when hair is dry, each strand is no longer smooth and shiny, and that affects how the light reflects your color. Ask your colorist how often to condition and which trusted Kerastase products you should use for best results.
Styling. Heated styling can wreak havoc on color-treated hair because it can lead to excess drying, which affects the way your color looks. During your coloring appointment, ask your colorist and stylist to recommend the best styles for your hair that use minimal heated styling tools. Also, be sure to turn the heat down in your shower whenever you rinse your hair for less heat exposure.

Whether you've always dreamed of a specific color or want help finding a dreamy new hair color, make an appointment at Adagio For Hair today. Our master colorists will help you choose the perfect look for your winter style. You can find us at 4356 Town Center Blvd, Suite #114, El Dorado Hills, CA, call us at (916) 939-6604 to schedule your hair color appointment or book online with our convenient scheduling tool. You can earn points and redeem them for valuable rewards in our exclusive Adagio For Hair loyalty program! Join now to start earning your exciting rewards.