Here at Adagio For Hair, we know how challenging it can be to achieve healthy, manageable, stunning hair. Whether you come to us for one of our signature haircuts, professional hair color, or any of our luxury hair treatments, we only use the best with Redken® professional hair color and hair care products.
Redken® is one of the best product lines in the industry and has just gotten even better with their Redken® transformation – combining the power of science and exceptional ingredients to create exclusive formulas to nourish your hair.
Discover the Redken® difference:
Modern & sustainable packaging comprised of 93% recycled plastic
Formulated ingredients with prescriptive and proven benefits
Superior balance of effectiveness for all hair types
Optimized with balanced pH to maintain the integrity of the hair
The experts at Redken® have created a haircare system designed specifically for professionals, like the master stylists at Adagio For Hair, to deliver manageability, a healthy shine, and vibrant color to your hair every time.
Each of Redken's ® professional formulas targets a specific need, allowing your Adagio stylist to customize a haircare prescription personalized to your specific needs.
Acidic bonding. Damaged hair from environmental factors, chemicals, and excessive heat from styling tools needs fast, effective repair. Redken®'s Acidic Bonding Concentrate provides your hair with intense hair repair while penetrating your strands with deep nourishment, delivering hydration to smooth your hair so it's healthy, shiny, and free from frizz. This line also works to protect your hair from future damage.
Smooth, frizz-free control. We're all familiar with frizz and how it can quickly put a damper on your day with hair that's dry and hard to style. Redken®'s Frizz Dismiss haircare products can control your frizz, tangles, and flyaways with its exclusive smoothing complex – featuring sustainably-sourced babassu oil – to tame the frizz, leaving your hair smooth, shiny, and manageable for beautiful hair.
Color care. We know that finding the perfect color to fit your skin tone and personal style takes time and care. So, when you find that flawless color, it's important to protect it between salon visits. Redken® Color Extend Care offers nourishing benefits to protect your hair from damage, ensuring that your beautiful Adagio color remains shiny, manageable, and vibrant for as long as possible.
Extreme damage formula. Often, overprocessed, dry, brittle hair needs intense repair. Our stylists can help your hair regain its healthy state with Redken®'s Extreme haircare collection. Its powerful formula rescues your hair with intense restoration and then continues to protect your hair from breakage, damage. Ask your Adagio stylist how this specially-formulated collection can give you soft, manageable, beautiful hair.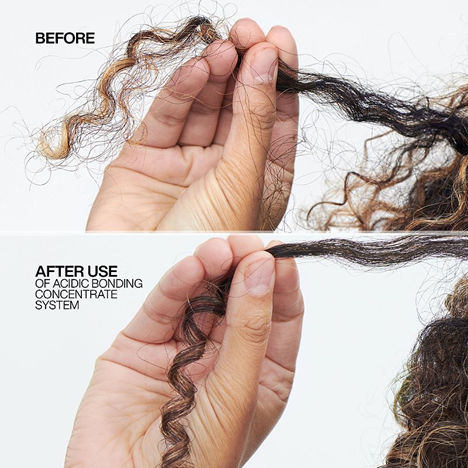 Volumizing system. Redken's® Volume Injection Haircare System is built to give instant lift and volume to your hair, no matter the texture or style. If you have thinning or naturally fine hair, this haircare system will give renewed life and volume to your style.
Dry Hair Rehydration. Redken®'s All Soft and All Soft Mega haircare products deliver a boost of moisturizer to your hair that gives noticeable, proven results to help you style your hair while leaving it looking and feeling amazing.
At Adagio For Hair, we will make sure you leave our salon with a complete haircare treatment, customized for your hair needs. You can purchase our entire line of Redken® transformational haircare formulas in our salon or online for your convenience.
For intense treatment, try one of our luxury in-salon hair treatments for gorgeous, nourished hair. Make an appointment today with your favorite stylist at Adagio For Hair. Our master stylists can help your hair become healthy, soft, and manageable. You can find us at 4356 Town Center Blvd, Suite #114, El Dorado Hills, CA, call us at (916) 939-6604 to schedule your hair appointment or book online with our convenient scheduling tool. You can earn points and redeem them for valuable rewards in our exclusive Adagio For Hair loyalty program! Join now to start earning your exciting rewards.